Social justice, racism and racial injustice were all points of conversation that gained global attention in 2020, but three High Country women have been leading conversations about these issues for years.
Motivated by passion and civic duty, Cara Hagan, Korbin Cummings and Mary Lyons are leaders in Boone and the High Country working on behalf of the Black community for change.
Inspired by the world around her, Cara is an interdisciplinary artist and creator of Small and Mighty Acts and the Creative Justice Initiative — organizations that teach and encourage civic duty and reimagine culture in a more inclusive form. Cara founded the Creative Justice Initiative  — an effort of Appalachian State University's College of Fine and Applied Arts — in 2020 and uses it to create systematic change in the community through design, art and humanities.
With a lifelong love of art, Cara always knew she wanted to be an artist from a young age. Now, her art and advocacy work are important parts of her life in the community.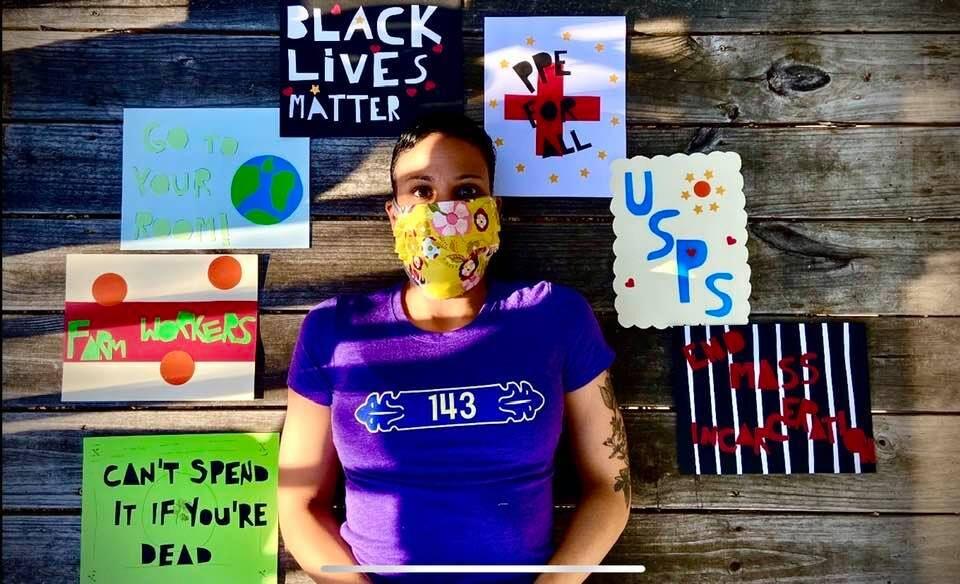 "I always have wanted to be involved as an active citizen in whatever community I'm living in," Cara says. "I always want to be a citizen who is not just living but participating in daily life with other people in the goings-on and doing my part to make the world a better place." 
Part of this work includes leading Small and Mighty Acts, which offers support to initiatives, and holds educational workshops and fundraising events. 
Working through both the Creative Justice Initiative and Small and Mighty Acts, Cara was an active part in creating discussions around Black Lives Matter and inequality in the High Country this summer — creating pins, yard signs and stickers to spread the word.
"We never solved the issues of racism, we've never solved the issue of economic inequality between races, we're committed to racial stratification in this country," Cara says. "That's why we did so much this summer."
Similarly, Korbin focuses on Boone and Appalachian State to create change on campus and in the community. 
As the director of diversity and inclusion for the university's Student Government Association and an active member of Black at App State — a grassroots group of students and alumni — Korbin says the possibility of a better future inspires her. 
"Just trying to leave the place that I was in better than where I found it is ultimately my greatest inspiration for the work that I do and what motivates me to get things done," Korbin says.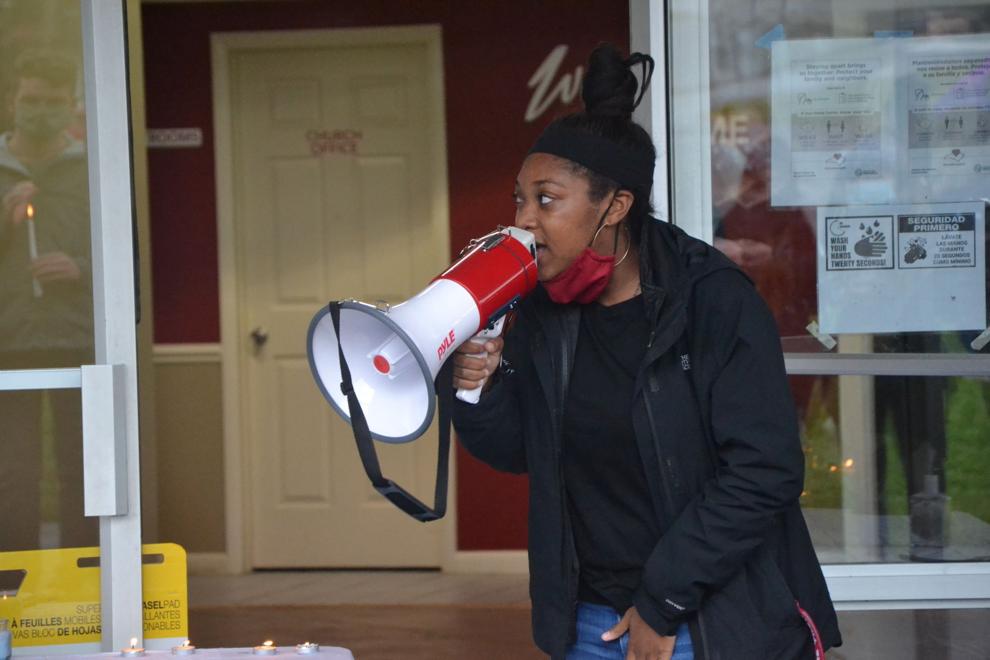 As a political science major with a concentration in pre-law, Korbin has worked on diversity and inclusion and with the Student Government Association at Appalachian State since she was a freshman. She also served as president of the Appalachian Social Justice Educators for two years. During the last year, she — along with other students in the Black at App State Collective — met with university leaders to advocate for equity for students of marginalized communities. 
Korbin says she also works for change for those in the Black community with intersectional identities such as Black trans, queer and nonbinary people. 
"We won't see any type of true liberation until we're all willing to work together toward a collective goal, which is ultimately equity and freedom for us to do what we want to do," Korbin says. "So, that freedom to live how you want to live, to love how you want, to do what you want."
As a member of the Black at App State Collective, Korbin works to create longevity around conversations of race and inequality, demanding change that would protect Black students.
"For me, being a Black woman, it's especially important for me to figure out ways that I can advocate for others who look like me and for those who don't look like me," Korbin says. 
In 2014, Mary was also asking for similar changes at Appalachian State and Boone, organizing demonstrations on campus and creating social platforms for racial discourse. 
"If we're not being deeply intentional about continuing to push the needle, about leading as a campus within the (University of North Carolina) System, we're going to get left behind," Mary says. "We're going to fail to attract really great students." 
Disheartened by the similarities between demands for change during her time at Appalachian State and Korbin's, Mary wants better experiences for Black and brown people in Boone.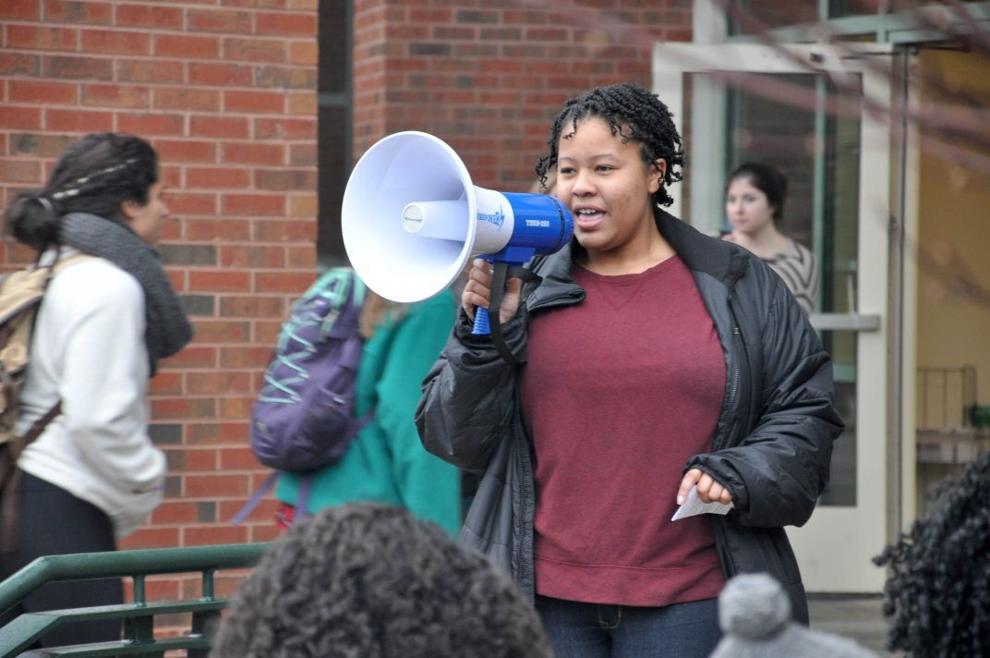 "We as a community need to be supporting folks, so they have the best possible experience here so that they're able and willing and eager to give back to the community, but also so that they are enriched and not drained while they're here," Mary says. "And it's been kind of heartbreaking to see that, that is not the reality across the board." 
Mary now works with Black in Boone, a Black-led advocacy group that fights for change for the Black community in the High Country through education and action.
Black Lives Matter demonstrations and discussions took place across the country during the later half of 2020 after the March 13 death of Breonna Taylor in Kentucky and May 25 death of George Floyd in Minneapolis. This was followed by a June 4 virtual meeting of Black in Boone for the group to reintroduce itself to the community — as it had been formed a few years prior but it's activity and status ebbed and flowed with participation.
Lyons helped to lead the June 4 meeting, and explained the group's goals and intentions moving forward. Formed to be intentional about conversations around race, Mary says the group works to create solutions and build toward something that isn't just "continued hardship."
"Knowing that I am able to build and contribute to a foundation that supports other Black women in moving up their leadership, and will make leading into the future easier, more joyful and possible, is one of the primary things that keeps me committed to our people and this community," Mary says. 
Small and Mighty Acts constructed an Altar for Black Lives in summer 2020 as a call to action and place for the community to come together and grieve. The altar was featured at the Blowing Rock Art and History Museum the following February during Black History Month. While the exhibition was at the museum, Cara helped to lead or coordinate workshops and events surrounding the topic of social justice.
Hoping to lead by example, Cara and Mary hope that other women can be honest about their capacity; knowing when to give matters your time and energy. Cara says listening to your body is the best way to understand when your energy is "moving in a positive direction."
"Show up when you're able and when you're not able to, be OK with what it is you can do," Cara says. "I think it's a practice of building awareness of knowing what our energetic capacities are and how we ought to use them."
Korbin, Mary and Cara say they fight for racial justice in the High Country because they feel it needs to be done and they hope to encourage other people to do the same.
All three women echo a similar hope — to make Boone a better place for everyone, especially the Black community. 
"Ultimately, I just want people to know that I was able to help, and I was able to serve my community in the best way possible," Korbin says. "I do this work because I love to help, and I love to serve, and that's what I want people to remember me by."
Although the three women have been working toward change for years, Cara says there's still work to be done as a society and community. 
"I think we have a lot of work to do as human beings," Cara says. "Our work is never done in terms of how we relate to each other, how we live on the Earth and how we do right by each other."