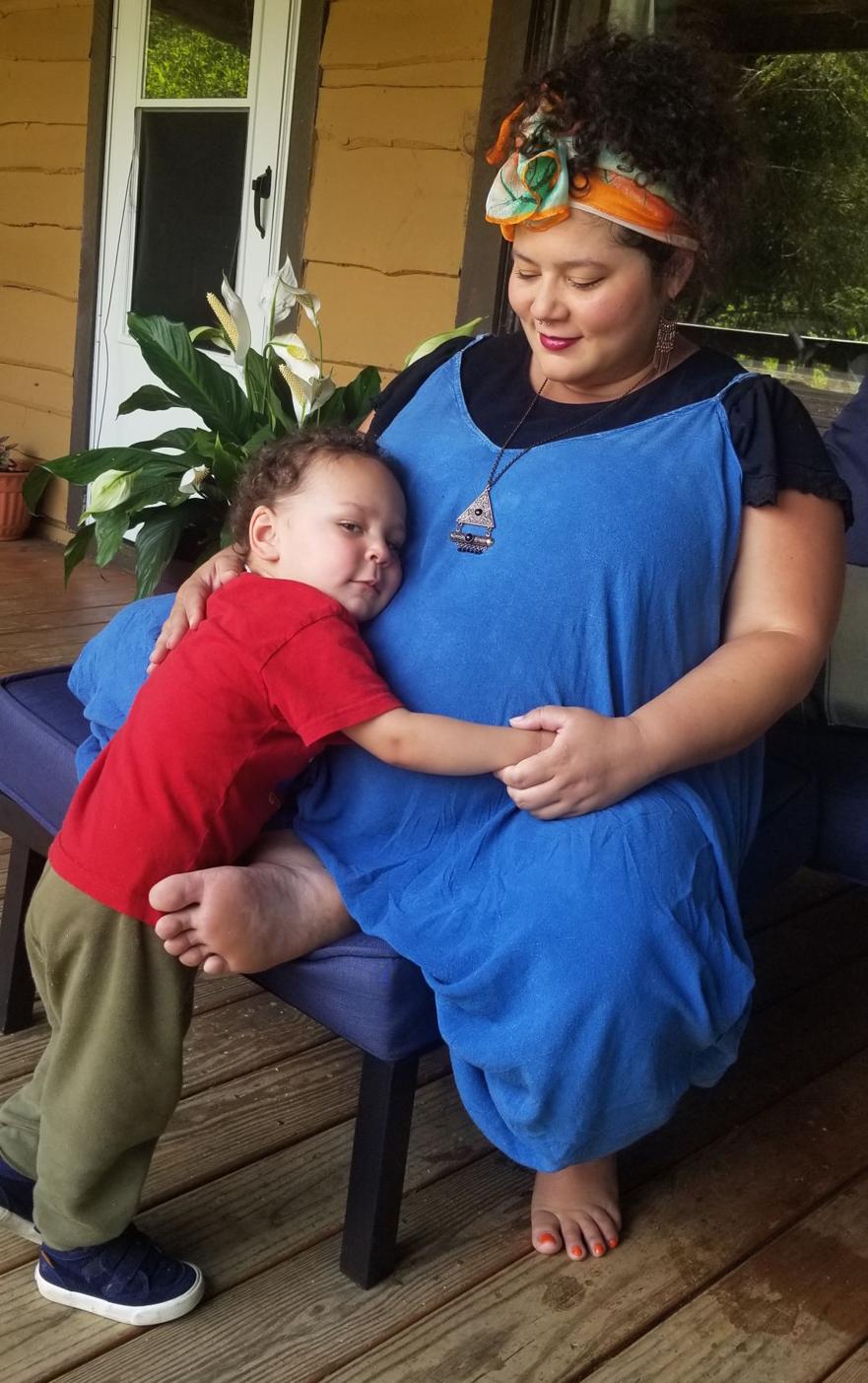 Pregnancy and labor can often be an anxious time for expecting families, but especially during a pandemic with lots of unknowns.
Lauren Fontaine Byrd and Tana Brophy are both expecting and due in August — Byrd with her third child and Brophy with her second. Brophy said when the worry of the COVID-19 pandemic picked up in mid-March, it was difficult for her mentally and emotionally to process.
"When there's uncertainty you can't plan; I feel like when you're pregnant all you do is plan," Brophy said. "You plan for child care or how you're going to afford to stay home. Being pregnant before, I had something to compare it to. I didn't feel as excited for a long time as I was with my other son; that excitement was replaced with worry about the things I couldn't control."
Brophy, the bilingual parent educator for the Watauga Children's Council, and her husband both started to work from home in mid-March to help reduce the risk of them being exposed. She's recently been involved with a Mother's Connect support group through the Children's Council that began about three weeks ago. The group started because Children's Council staff began to notice that there wasn't a lot of support for moms during this time, and wanted to offer a space for expecting families to communicate.
Brophy encouraged expecting moms to reach out to the Children's Council or other local resources if they are feeling overwhelmed or worried. The group meets once a week on Thursdays to offer virtual yoga and discussions to moms. For more information on the group, contact Robin Triplett at robin@thechildrenscouncil.org.
Byrd is the owner and chiropractor of Appalachian Family Chiropractic in Boone; she and her husband closed the practice for five weeks but have reopened the business with a few more precautions in place. Byrd treats many families — including expectant mothers throughout their pregnancies — and said the main concerns she has heard from moms were about mandated COVID-19 testing, deciding between telehealth or in-person prenatal appointments, not having any visitors besides their spouse at the hospital and not having access to a doula during delivery.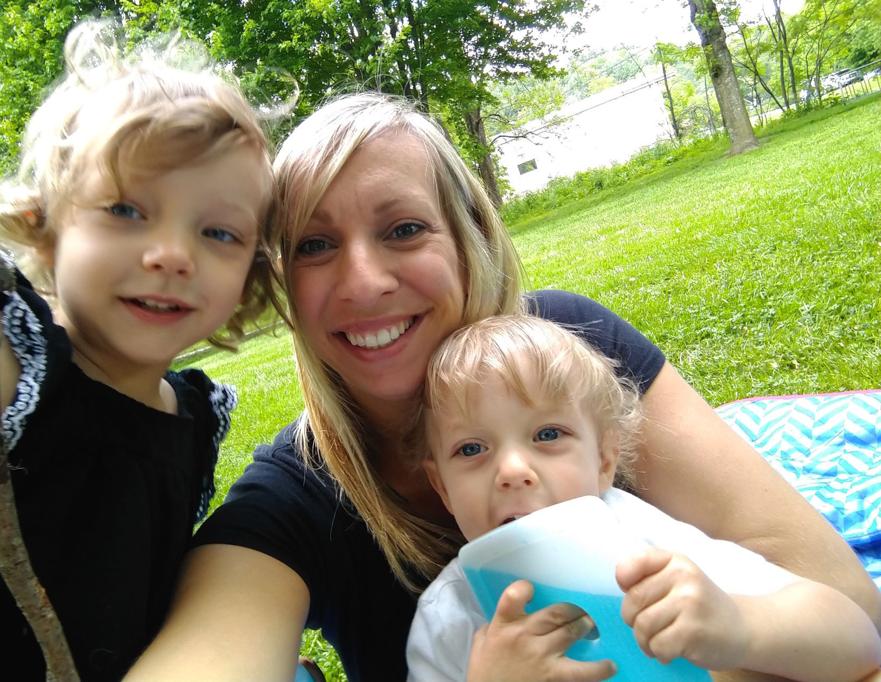 At first Byrd participated in prenatal telehealth appointments, but said there's just some comfort in hearing a baby's heartbeat that is missed out on with internet appointments.
Melonie Formwalt is a lactation consultant and one of two childbirth instructors for the Watauga Medical Center's Birthing Center. She said pregnant women are tested for COVID-19 at 38 weeks of pregnancy or earlier if she is scheduled for a caesarean delivery or an induction. If a patient were to test positive or is a suspected positive, she would be isolated.
According to Appalachian Regional Healthcare System Marketing Director Vicki Stevens, if patients are directed by their obstetrician to go to Watauga Medical Center, patients or their spouse/family members are asked to call ahead to let the emergency department know they are on their way. When the patient arrives at the hospital, Stevens said staff will meet the patient and escort them to the Birthing Center. For more information on the Birthing Center, visit apprhs.org/?s=birth+center.
As of June, Watauga Medical Center allowed only one person to enter with the patient in labor. During their stay, the same person will be allowed to remain with the patient, but no other family are allowed to visit at this time, according to Stevens. Patients and their visitors are required to wear a mask and must remain in their rooms at all times; Stevens said women do not have to wear a mask while in labor. The hospital's nutrition services team calls the patient room to take meal orders and delivers the meals to the patient's room.
Byrd said she isn't worried about giving birth, but is disappointed that her 1-year-old and 3-year-old won't be able to meet their new baby sister at the hospital once she's born.
"Having my daughter come to the hospital was such a great bonding experience for our family when my son was born," Byrd said. "Our daughter remembers coming to the hospital to visit mommy and meet her new baby brother. I'll hate for all of us to miss out on that experience with this baby."
Some hospitals are allowing doulas to be present during labor, such as Johnson City Medical Center, according to Allison Rollans, the co-owner of High Country Doulas. Byrd is concerned about potentially not having a doula with her when she goes into labor in August, as Watauga Medical Center's one-person policy would not allow for a doula to be present, as the one person would typically be a partner or family member.
"My doula is such an integral part of my birth team; I can't imagine labor and delivery without my doula being there," Byrd said. "I'm hopeful that Watauga will recognize the importance of doulas as part of the birthing team and allow them access again soon."
Rollans said she's had calls from expecting families from all over the region with questions about how to handle pregnancy during the pandemic. She added that the agency assisted with births in February and March, but then had a gap in which no expecting mothers were scheduled to give birth until late July or August.
High Country Doulas has shifted most of its services online, such as virtual childbirth education classes and video breastfeeding consults. If parents would rather have an in-person consult or class, Rollans said High Country Doulas can take certain precautions to do so while social distancing. Rollans said the agency is trying to give more support to families on the front end before labor so they feel more prepared.
"Having the virtual option is a great way to get the information you need, such as when you're a new parent with a baby who is not latching well, your nipples are sore, your baby is fussy or they won't sleep. We can sit down with people quickly, sometimes within the hour, and be able to answer those questions for them."
Formwalt said the Birthing Center has added a virtual tour of the center to the ARHS website so patients feel more comfortable knowing what to expect when it's time to have their babies. To view the tour, visit www.youtube.com/watch?v=0U-yeRF4MHg.
Additionally, she's mailing out packets to women who are registered for breastfeeding classes that include printed information they would have received in class as well as links to online websites that are helpful to watch before beginning breastfeeding. Formwalt is also available for telephone or FaceTime discussion if patients would like to talk with her prenatally.
If the one-person visitor policy is still in place at Watauga Medical Center when a High Country Doulas client goes into labor, Rollans said the agency would prefer support as normal — which starts with phone calls to check in with the parents. During active labor, the family's doula could be there via video chat to help the couple walk through the process, answer questions and remind the partner ways to be supportive of the mother in labor. Formwalt said that now only the baby and mother can enter the hospital for additional visits once they have been discharged.
Byrd said her best advice for all expectant mothers is to keep healthy by eating nutritious foods, staying active, drinking plenty of water and trying not to stress. Brophy recommended that expecting mothers ground themselves by thinking about the present and not worrying about the future.
"If you can ground yourself with your baby in that moment and take those moments to just breathe and be present with your baby, it's helped a lot for me," Brophy said. "When he's moving … the worries go away because he's going to be here and no matter what I have to keep going."