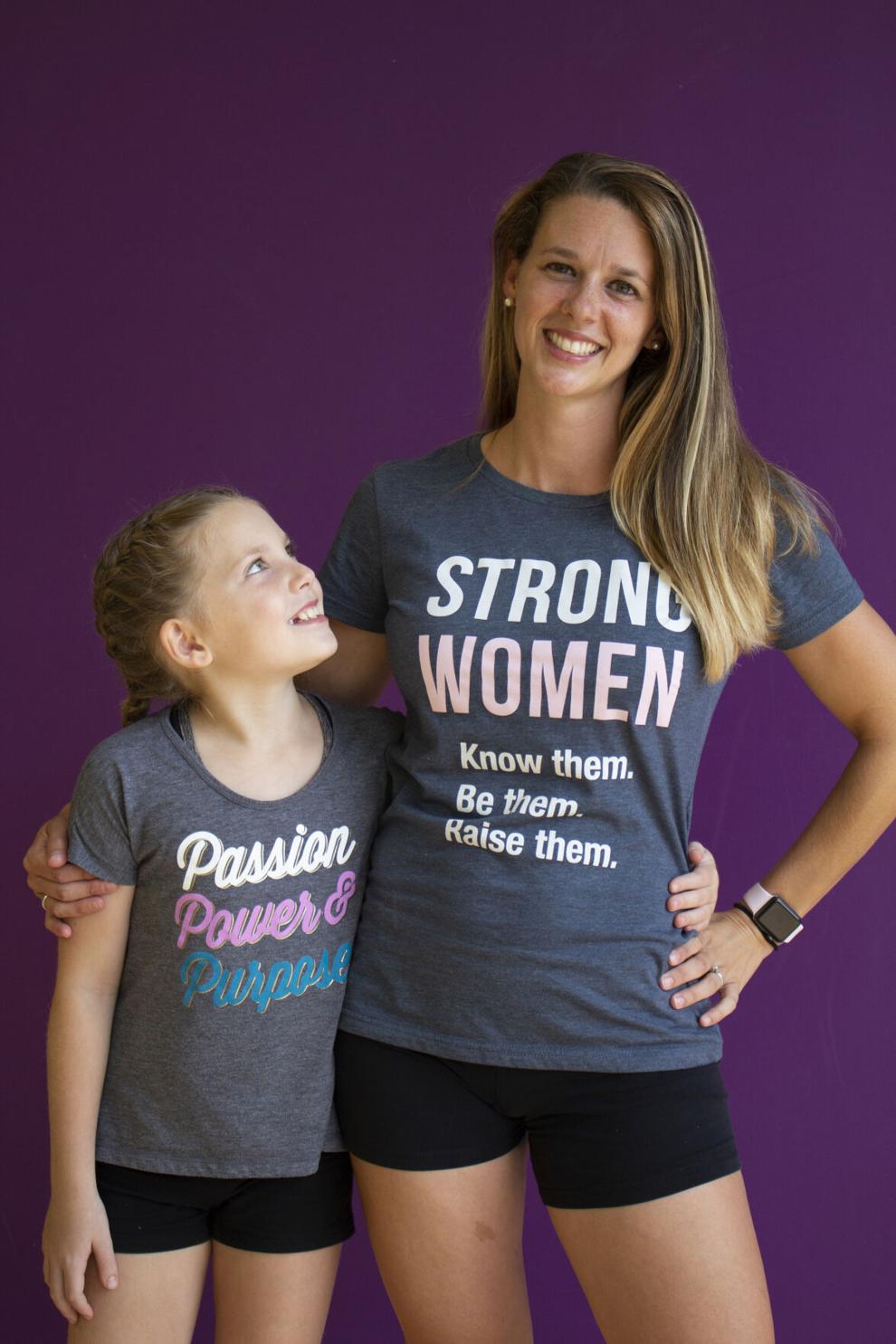 When the doors of Sole Impact Studios opened for the first time in 2018, it was a dream come true for Elise Sigmon. As founder and owner, Elise has combined her love for dance and empowering children to build an atmosphere of fun and fitness.
"Our tag line is 'Move to make a difference,'" Elise says. "So that's really important to me, empowering kids, especially young girls, women. It was definitely a dream come true, and this space has been more than I even dreamed it could be. I'm really, really proud of what it's become."
As dancers from as young as kindergarteners to those in their 60s arrive at the brightly decorated studio or attend class virtually, they join Elise's community of men, women, boys and girls committed to excellence in dancing and having fun.
During Elise's high school and college years, the thought of owning and operating her own dance studio was just a far-off dream, but in recent years it has become a reality.
Elise has spent most of her life in the High Country and began clogging around the age of 7, when her mother signed her up for lessons. As she continued to clog, she eventually joined the dance team at Watauga High School and then even created her own interdisciplinary studies major at Appalachian State University to focus on both business and dance. After teaching dance classes for a few years by the time she graduated from Appalachian State, Elise and a business partner then went in together to jointly start a dance studio.
"I just loved being my own boss and having my own business," Elise recalls. "I just have this big vision of something bigger and bigger."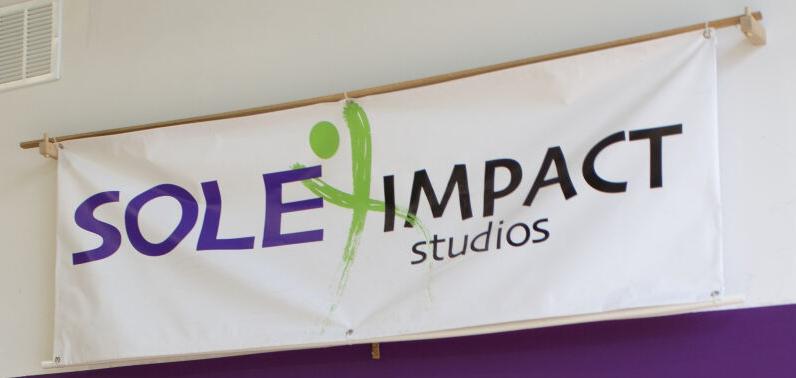 As time progressed, Elise's vision of owning her own studio began to come to fruition. The name Sole Impact Studios was chosen, but she did not have a building yet. Then, Elise came upon the perfect location. Sole Impact finds its home in The Big Blue Center for Expressive Arts. The Big Blue, as Elise affectionately calls it, is a blue-colored community center in Boone for locals to join together in creativity and their passion for the arts. Along with Sole Impact, The Big Blue has a martial arts academy, art studio and music studio.
Elise and her husband Kyle, who she met in band class in high school, co-own The Big Blue together. Yet, this is not the first time they have been co-workers. Kyle, the associate pastor at FaithBridge United Methodist Church in Blowing Rock, said he and Elise have worked together at the church before in the past, so being business partners at The Big Blue is a natural fit.
"We're pretty much life partners too, so it kind of makes a lot of sense," Kyle said. "We've always liked having time together."
Though the demands of running the studio, caring for her fellow instructors and teaching dance classes herself are high, Kyle said Elise is thriving when she is working at Sole Impact.
"She's just in her element," Kyle says. "When it's something that she's doing and it's her initiative, it fuels her. She's just a special person that way."
Elise — described as an organized boss and caring friend by her fellow Sole Impact dance instructors — works to make sure the studio runs like a well-oiled machine, but also is where her co-workers, students and their parents know they can have fun.
"I think that's what makes Elise great," Becky Moretz, a dance instructor at Sole Impact who has known Elise for almost eight years, says. "She's just a combination of extremely organized so that everything is clear, but just very personable and really cares. It's very relaxed, so there's not a lot of pressure. So it just makes it fun and people want to do it because it's fun and it's organized."
As COVID-19 has disrupted in-person gatherings since March, Elise used her flexibility and ingenuity to pivot her plans almost instantaneously.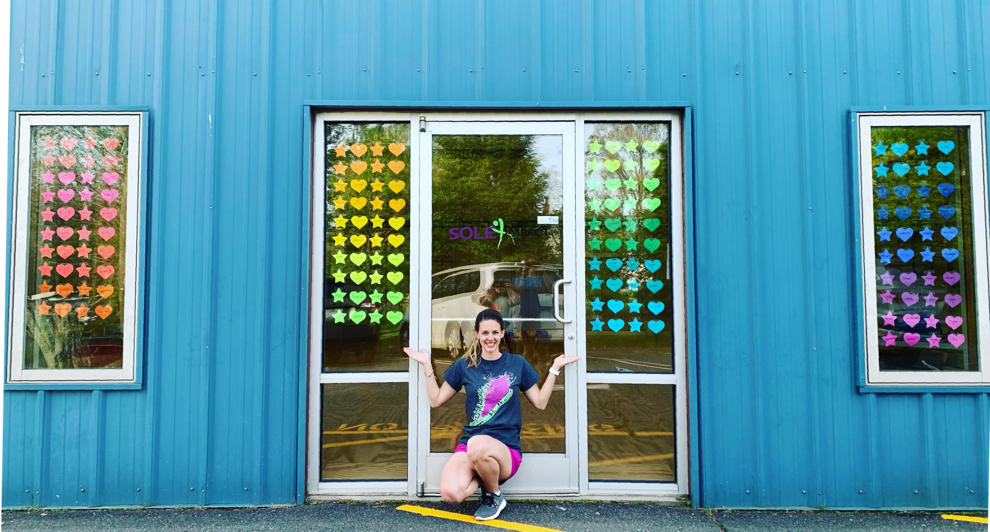 Upon making the decision in mid-March to stop meeting in person for dance classes, Elise immediately began creating YouTube videos for her students. Then the next week, the studio transitioned to using Zoom to teach classes virtually and continue to invest in the dancers.
"She's such an entrepreneur, so I just see that spirit in her and that creativity of how to just continue to be better and better and to make sure what she's offering people is not just good dancing but good morale, good positive messages," Kyle said. "Since all the COVID-19 stuff, I was just so amazed to see how innovative she was with keeping dancing going with Zoom. She just had to adapt and figure out a brand new way to do everything she had been doing."
With a trip to Disney World, a halftime show performance for the Harlem Globetrotters and a recital canceled, Elise wanted to do something special for her students this past spring. She had the students send in videos of themselves performing their routines at home, and with the help of some other instructors, Elise pieced together all the videos for a final product.
"What I think makes Elise special with her passion for dance is even with all this COVID mess when it screwed up competition season and dance recitals, she has such a passion for it that she immediately was like 'We'll find a way around this,'" Sole Impact dance instructor Chynna Birkmire said. "She just has such a passion to sticking to her word and delivering through on promises."
With precautions, Elise has recently begun in-person classes again at Sole Impact for those that feel comfortable attending. She has also made virtual options available. But without fall festivals or in-person holiday dance recitals to look forward to, Elise has had to figure out how to continue to engage her students. Each month, Elise said her teachers at Sole Impact will be focusing on a specific character trait with lessons and song selection centered on the trait. She is kicking off this initiative with a focus on perseverance.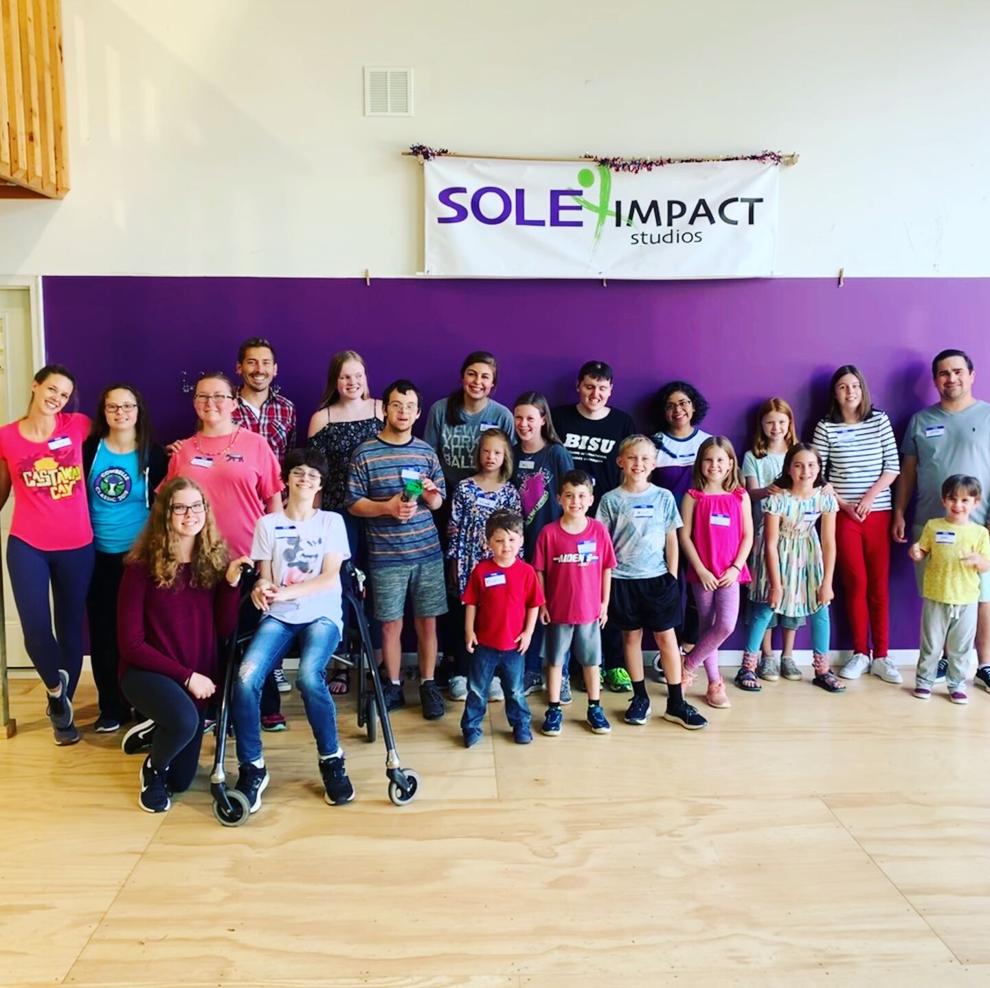 "My main goal is to obviously teach them the choreography, whatever it is," Elise explains. "But even above that is to give dancers of all ages — boys, girls, men, women — just the confidence that they are good enough as they are. We don't need to compare ourselves to others because you are you. You are unique and beautiful and awesome. So, I really want these kids, especially kids, to know that. I feel like so much of what I do is just try to build them up."
Elise's fellow dance instructors at Sole Impact have taken note of how important this is to her.
"Elise is trying to drive home (that) it's not just dance," Chynna says. "We're also trying to empower young girls. She's so good at what she does."
Elise spends many evenings a week during dance season at Sole Impact doing what she loves — dancing and passing on that passion to others. Yet as a mother of five children (four biological children and one foster child, ranging from 5 to 16 years old), her ability to balance motherhood, entrepreneurship and teaching is noteworthy.
With the flexibility to often be home during the day, Elise said she has had to have real, honest conversations with her children about work.
"I've had to tell my kids, just like you enjoy hanging out with your friends and you enjoy playing … or doing whatever, I actually enjoy my job," Elise said. "I enjoy working. While being a mom does give me purpose in life and meaning, so does this. So does owning a business and so does Sole Impact. So when I'm working I actually do like it."
On top of her studio-related responsibilities, Elise is active in her church, a runner with her first marathon on the calendar for January and a clogging instructor for Appalachian State. She also recently opened the Big Blue during the school day as a remote learning center for children to come and have a place to focus on their school work in a safe environment.
Described as thoughtful, kind and well respected by her husband and co-workers, Elise sees each day of teaching dance and operating Sole Impact as another day of living her passion.
"Some people have jobs that they don't really enjoy and it's in order to support what they really do want to do that doesn't make any money, which is fine. And then there's some people that can make a living doing what they love to do. I got lucky in doing that. And I've told (my kids) that I hope that you all can find something that you love to do and figure out how to make money doing it."