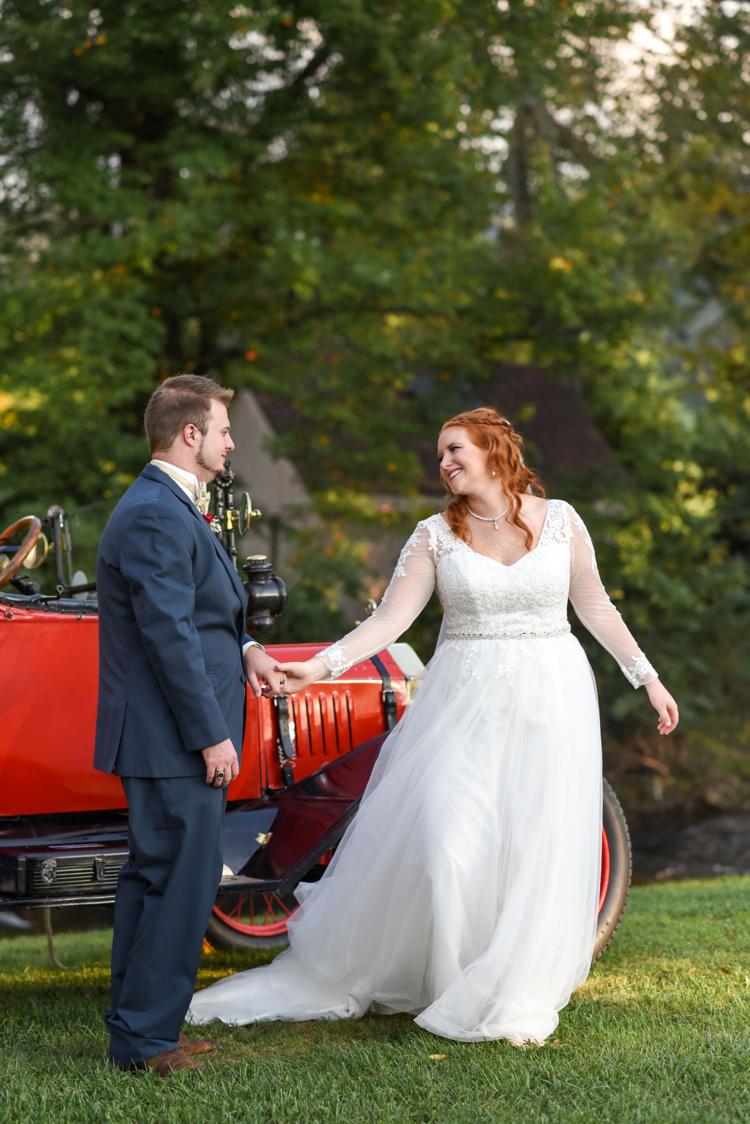 Like many couples who tie the knot in the High Country, Jacob Harbour and Caroline Yates first crossed paths as students at Appalachian State University. They met in the fall of 2011 and went on their first date the following summer.
"I knew he was the one the moment we went on our first date," says Caroline. "He was so kind, considerate, funny. He treated me with respect and chivalry. The deal-setter, however, was when I heard him play the banjo! Jake is so talented and I love to see the joy on his face when he plays music."
A local girl with deep roots in the Boone community, Caroline's family values played a huge role in her wedding day.
"My family culture is a little different than most. My family is very close and we have a strong bond. I am so fortunate to be 26 years old and have both sets of my grandparents," she says. "Growing up, we spent a lot of time with my family. My favorite memories are of our Sunday afternoon lunches after church. We would all gather at my grandparents' house and spend the afternoon as a family."
When it came time to plan her big day, she knew that same special closeness would be an important part of the experience. In fact, they were married in her family church and enjoyed a reception at her grandparent's home in Boone.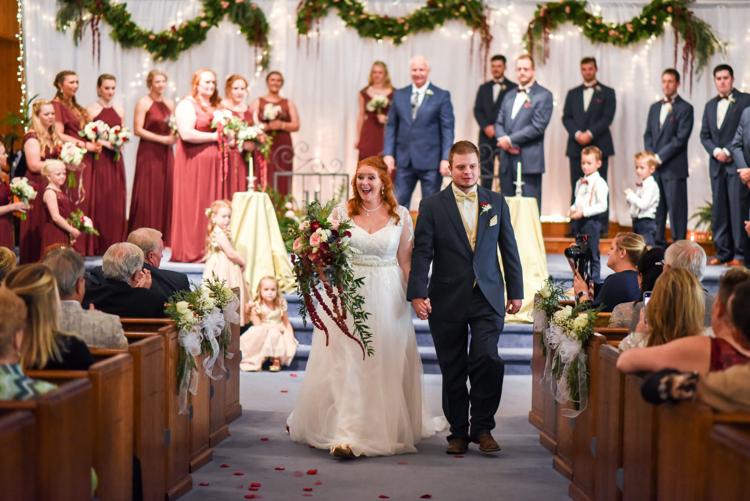 "I am so thankful for the role my family played in our big day. The majority of planning and decorations were completed by my family. Jake's family and mine spent countless hours decorating, baking, setting up and cleaning up our reception and ceremony. I am so blessed to have my family and their willingness to dedicate time — it made our day that much more special."
Road tripping to Winston-Salem with her sisters made shopping for her dream dress one of her favorite pre-wedding memories.
"When I stepped out of the dressing room, we all began to cry. It was such a special time and I will treasure it forever. I loved the dress because it was so me. I always envisioned myself in a dress with sleeves and a flowing chiffon bottom. I was so fortunate to find these qualities in a dress; and the best part — it was so comfortable."
In coordinating all of the other moving parts that make a wedding day possible, Caroline had a specific vision in mind: elegant, classic, sophisticated energy.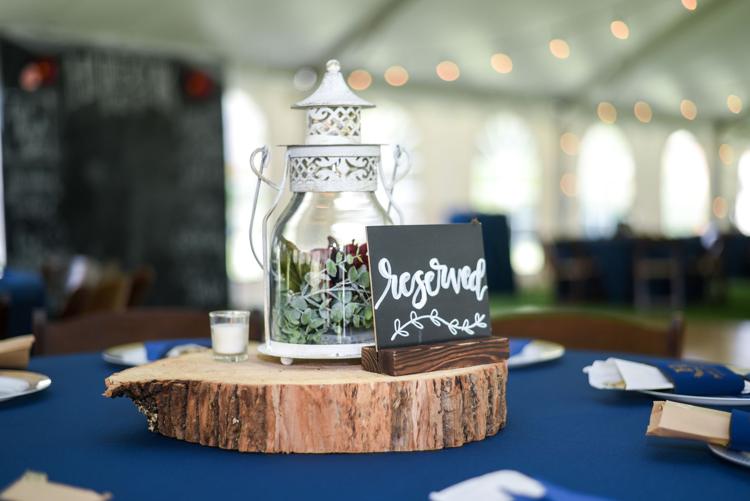 "I was so pleased with the venues and decorations that came together to give us this dream. Most people say, 'If I could do it over again I would change…' But for me, my wedding had every feature that I imagined."
She says their best investment, hands down, was hiring a quality photographer.
"From day one, I told my mother that all I really cared about was the photographer, and I cannot brag on Megan Sheppard enough," said Caroline. "I believe it is so important to have a photographer that is personable and understands your vision, because the memories from the best day come to life through pictures.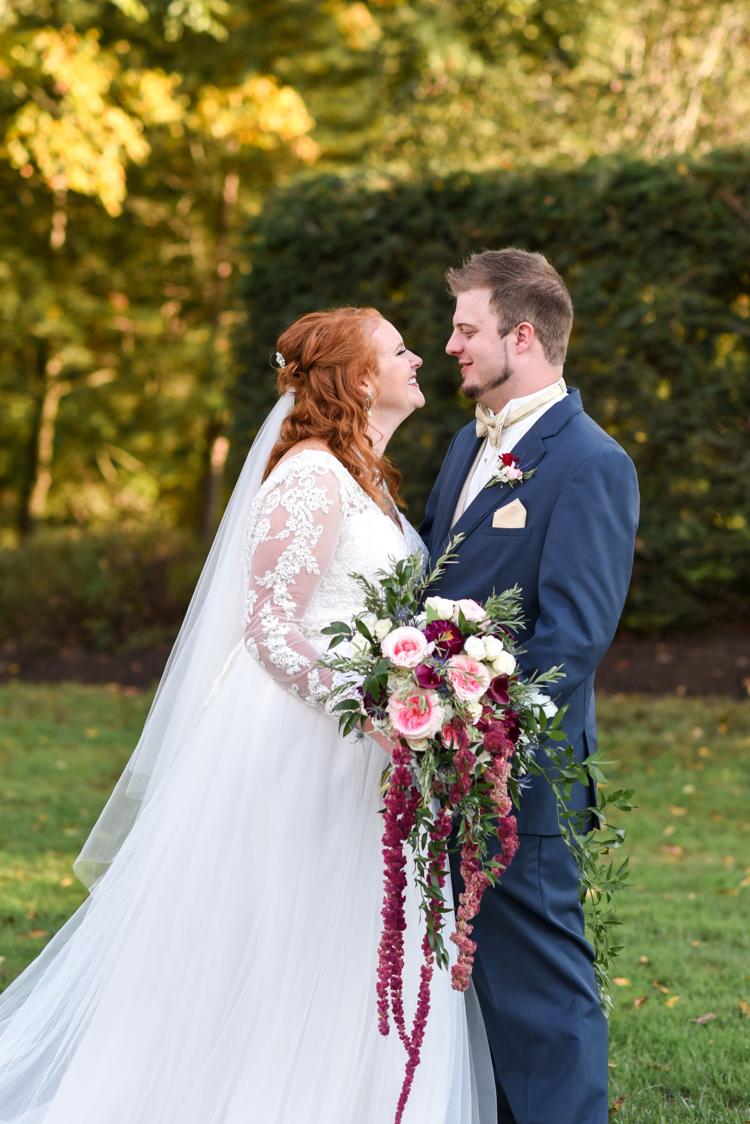 "Megan was so personable and was very interactive with me throughout the process. She made it so fun and stress free — which, let's be honest, it's always a plus to have some stress relief during wedding season! We were so pleased with her work and presentation. Our photos were unbelievable and breathtaking."
Meaningful, handmade elements created by loved ones topped this bride's list of favorite wedding day details.
"My grandmother hand-painted our wedding programs. It was such a personal and special touch to our day. Secondly, our chalkboard background was very special to me," Caroline said. "My father, mother and I spent a lot of time making it, and it was so fun to spend time making those memories. It was such a treat to see our guests taking pictures with the backdrop at the reception!
"My favorite touch would be the wedding cake made by my sister Hannah, who is such a talented chef. I was blown away by her cake decorating abilities. It was special to have her make our cake and showcase her ability. It was also an added bonus that it tasted amazing!"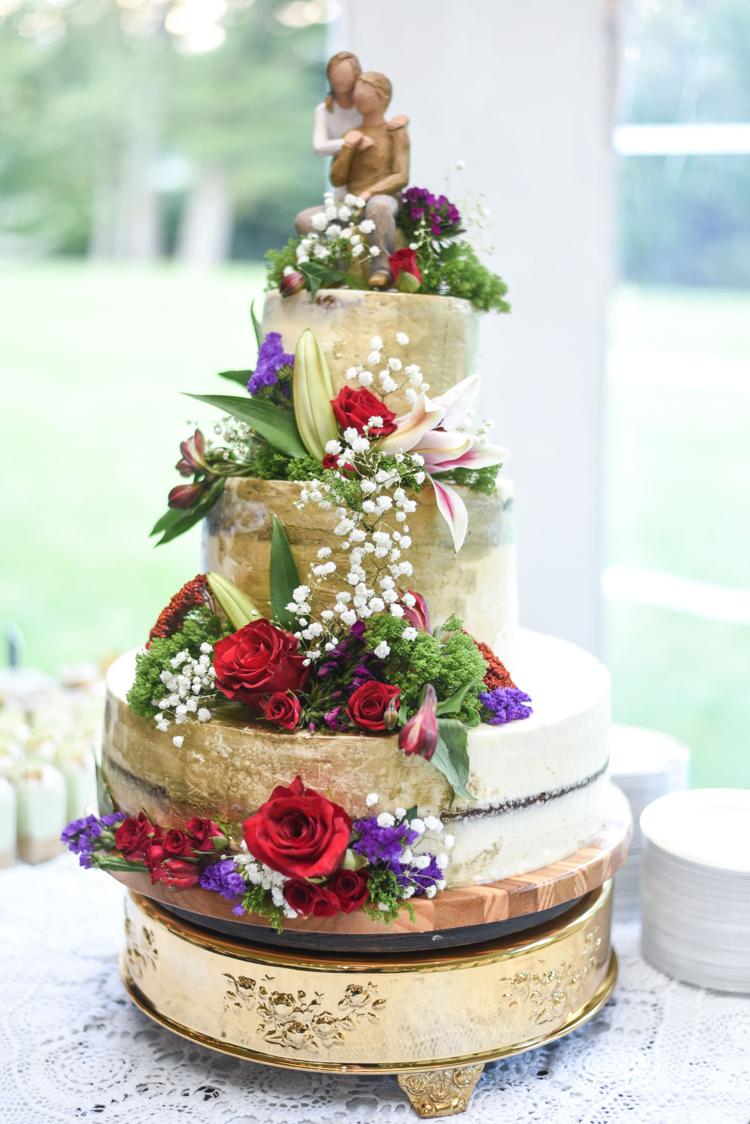 The loving kindness of their families helped make their big day happen, but the bond between bride and groom is what really made it magical.
"My favorite moment of the day was watching Jacob's reaction as I walked down the aisle," she said. "You could feel the love, support, and mostly the spirit of God during this time. Megan was able to capture his reaction in a photograph and it is easily one of my top five favorites from our day."
After the ceremony, the newlyweds were able to steal away for a little road trip of their own — driving to the reception site in a rented Ford Model T convertible.
"It was so much fun to take pictures with the car, and my favorite was driving on 321 with the top down," said Caroline. "We had such a good time watching the reaction of other people who were honking for congratulations. It was one of our first moments as husband and wife, and it was so fun and special."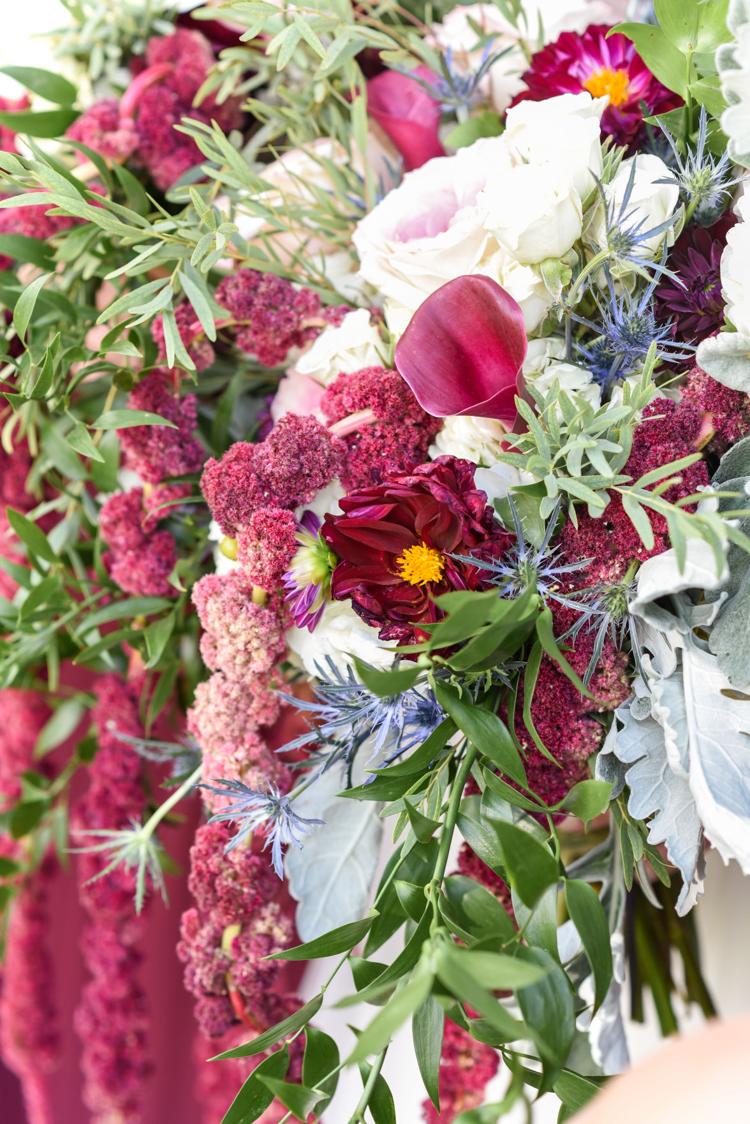 Now, with a loving family behind them and the whole world in front of them, Mr. and Mrs. Harbour are ready to see what the future holds.
"Jacob has always been my best friend. We have such an incredible and strong bond. It makes our relationship so special because we are able to discuss openly and honestly," Caroline said. "We spend most of our time laughing, honestly. He is always keeping me on my toes with his jokes! In the future, we hope to strive to complete our own dreams and travel while we are newlyweds. Eventually, we hope to begin a family of our own."