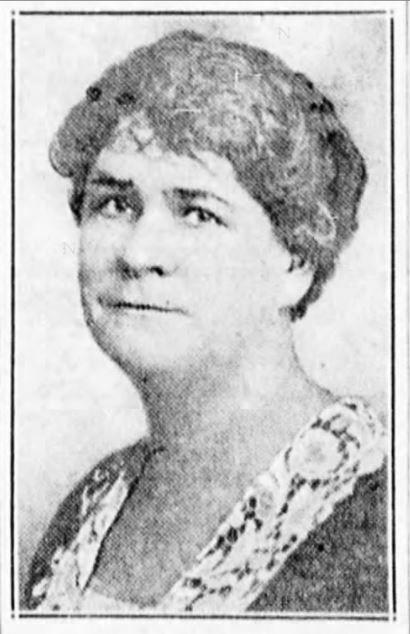 In these beautiful mountains here in the High Country, there are many opportunities to hike on wonderful trails that meander through gorges, rivers and streams as well as clifftop summits. Yet one day here in my neighborhood near Linville, N.C., just a short drive from Boone, I decided to take a walk closer to home. That exploration led to an old, local cemetery full of discovery.
I wanted to climb a ridge where the coyotes often gather in late summer and fall, using a line of trees to project their yelps for miles in the night air. To get there, I walked through Montezuma Cemetery and decided to look at the tombstones to see how old they were and what stories they could tell. With years carved on the gravestones going back to the early 1800s, the first impression that I got was that many local families experienced great tragedy with many lives lost at an early age.
As I read the headstones of Montezuma Cemetery, located on the western slope of Sugar Mountain, I found a couple known as L.B. and E.L Townsend. The small tombstones next to them told an unfortunate story as the couple had lost a nine-day-old infant in 1892, a two-year-old daughter named Doshia in 1896, and they lost yet another infant in 1908.
A few yards away were the tombstones of the Bumgarner family, which sadly included four gravestones depicting the death of the infants born to W. and C.E. Bumgarner. Wife Celia E. Bumgarner was born in 1857 and died just 37 years later, according to her epitaph. The couple did raise a son named Ira who reached adulthood, but he died just a few months shy of his 20th birthday in 1892.
Using my smartphone, I began to take photographs of unusual names on the gravestones from long ago that I found interesting. On a whim, I decided to research some of the names online and almost instantly I hit pay dirt, no pun intended. To my amazement, a couple of names in particular lit up my laptop screen.
One name of fame buried in Montezuma Cemetery was Malinda Blalock, wife of William Blalock. Malinda and William were well-known Northern sympathizers during the Civil War who wreaked havoc on the locals with guerrilla warfare during the insurrection. Malinda, as it turns out, made history by being one of only three women who successfully dressed up like a man to fight in the War Between the States.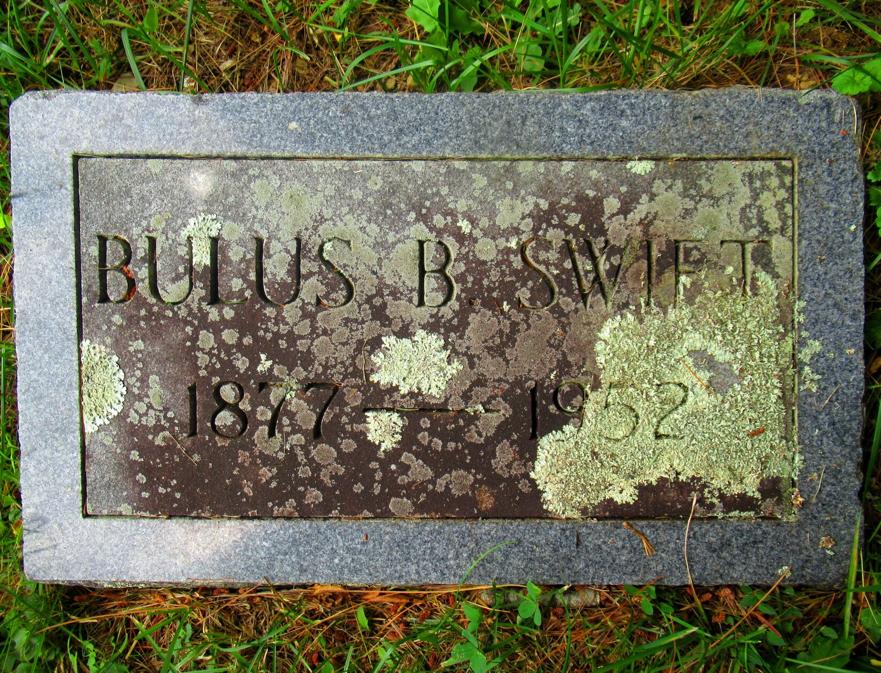 Another name from the Montezuma Cemetery that led to a great story was Bulus B. Swift.
The first thing that popped up in my research concerning Bulus Bagby Swift was a blurb about her in the Avery Journal newspaper from 2018. In an article about life in Avery County in 1935 written by Michael Hardy, he quotes the Asheville Citizen Times newspaper from 85 years ago.
"Bulus Bagby Swift was known regionally as 'the Bread Woman' for the cakes, breads and pastries she baked," says the article titled "Folks Worth While in W.N.C." "Swift was a graduate of the North Carolina College for Women at Greensboro, had served as president of the North Carolina Congress of Parents and Teachers, and was with the Guilford County child welfare bureau during World War I. Swift also served as a field worker for the North Carolina League of Women Voters. She was married to Wiley H. Swift, and moved to Montezuma in 1935 where she started the Newland Parent-Teacher Association. She was later named post-mistress in Montezuma."
Fascinated, the more research I did on Bulus B. Swift, who was born in 1877 and died in 1952, the more insight I found into life in the Tar Heel State 100 years ago.
Citizens of the day lived in a politically volatile period a century ago, much like our current political atmosphere. In the book "Battling Miss Bolsheviki – Origins of Female Conservatism in the United States," written by Kirsten Marie Delegard in 2012, Swift is described as being in a war of words with the Daughters of the American Revolution, a 140,000-member, pro-segregationist group that had real power in the 1920s as the vanguard of the anti-communist movement. One passage reads, "Women from the Greensboro Daughters of the American Revolution accused the head of the North Carolina PTA, Bulus Swift, of being an 'atheist,' a slander that she denied immediately. These DAR members linked Swift's irreverence to the degeneration of the Greensboro College for Women, which they claimed was a 'hotbed for communism.'"
In other words, because Swift's alma mater, the North Carolina College for Women at Greensboro, was known as a rather rowdy center of activism, they took a shot at Swift's high position as leader of the North Carolina Parent -Teacher Association. In the decade that saw women's suffrage come to the fore, female reformists such as Swift quickly became targets.
By 1929, Swift had become the chair of the Committee on the Working Child of the North Carolina League of Women Voters. Her passion centered on the state of child labor laws here in North Carolina as the conditions of children in the workplace a century ago were dangerous compared to these modern times. Swift was very proactive in her desire to stop the madness and end the unsafe environments that surrounded many children used in such a way. She testified before Congress and even did radio interviews as she fought for the cause.
In an article written by Swift in 1930 titled "THE NORTH CAROLINA CHILD IN INDUSTRY," published in the North Carolina Club Yearbook 1929-1930, she describes in detail what life was like for child laborers 100 years ago.
Using Swift's own words, here are some edited, paraphrased details about what could legally be required of kids in the workplace in North Carolina. Remember that this is a time period right after the 1929 stock market crash that marked the beginning of the Great Depression.
"We are forming bread lines for our unemployed men and women, easing our consciences with opiates, meanwhile saying that children of fourteen and fifteen years must work eleven hours a day and sixty hours a week to take care of widowed mothers or keep from working a hardship on poor families," said Swift.
Here are more descriptions by Swift of the life of young people in 1930:
"Say what one will about children preferring work to school, or becoming independent merchants of the street because of their thrift, child workers come, for the most part, from economically handicapped homes," said Swift. "They come from over-crowded homes, are tended by over-worked and consequently over-wrought nervous mothers. Because of the lives these children are forced to live at home, they have least resistance against disease and suffer the greatest liability to organic weaknesses. They are easy victims to whatever contagion may be abroad in the land. And they go most frequently to jobs that must be tended by mere robots; routine, monotonous jobs, perhaps just tying threads or pasting labels on boxes. But they are jobs, mind you, that require attention. Modern industry tends all the while to become more and more routinized. The tasks are easily learned, leaving only rapidity to be attained. And all these children, even though some are unable to read and write, are not robots."
"Let us get this matter straight," continues Swift. "Whatever employers or anyone else may think, children 14 and 15 years of age are not employed, except in very rare instances, because industry is good for children but rather because agile bodies and nimble fingers are good for industry. They are employed because there is a desire to get a certain piece of work done, and because child workers can be had at less cost than adult workers. Children work for lower wages and their wages frequently determine the scale of wages for adults in that occupation thus inflicting a kind of refined cruelty on the adult who is willing and anxious to work."
"We make it next to impossible for them to learn self-government, for they jump from the 'yes, ma'am' and 'yes, sir' atmosphere of the grammar grades to the same atmosphere at work under the boss," adds Swift. "We stifle their yearning to do creative work, by keeping them at a routine job, perhaps just tying a broken thread or pasting on labels for excessively long hours. We turn these boys and girls of the daredevil adolescent age into machine shops to work around dangerous machinery, only to have them maimed for life. And still we wonder why the peak of juvenile delinquency is between 15 and 17 years, why 80 per cent of our delinquents in North Carolina are young men who have not passed the third grade."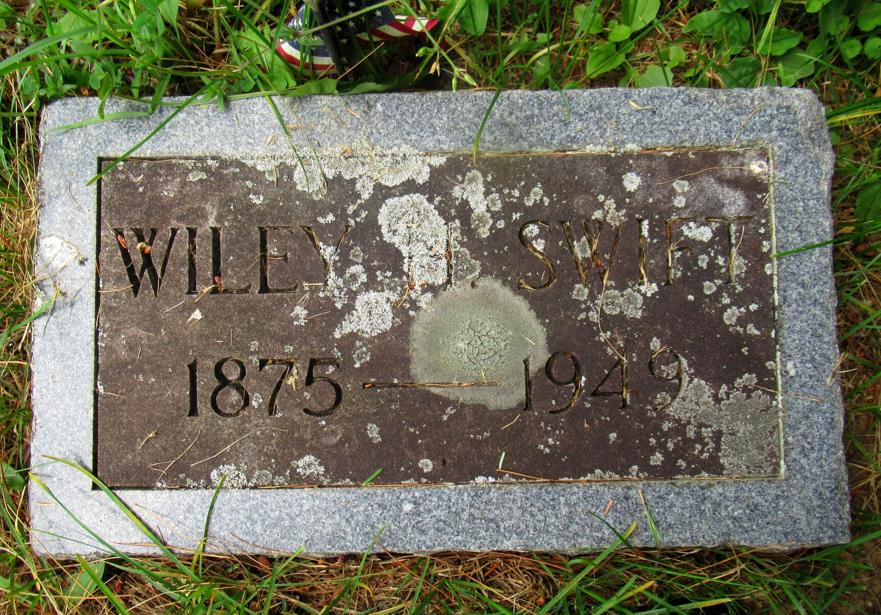 Swift's husband Wiley H. Swift died in 1949. As it turned out, Bulus and Wiley's love story was one of becoming a true power couple when it came to fighting for the rights of child laborers.
According to Wiley's obituary, he was a native of the Cove Creek area in Watauga County just north of Boone and went to the University of North Carolina. Then, he taught school and became the superintendent of schools in Greensboro. He also got his law degree having never attended law school, but instead he learned the profession on his own time and in his own way, and passed the bar exam. He did this because fighting child labor laws became his passion along with his wife Bulus. For 18 years, Wiley was the special agent and general secretary of the National Child Labor Committee in New York City.
Later in life, Bulus B. Swift stayed busy as postmaster general of the Montezuma post office, worked with the local railroad and formed the Parent Teacher Association in Newland, N.C. She made a difference in the world around her during a time of turmoil, especially for North Carolina youth. It is a life worth imitating in these equally turbulent times.