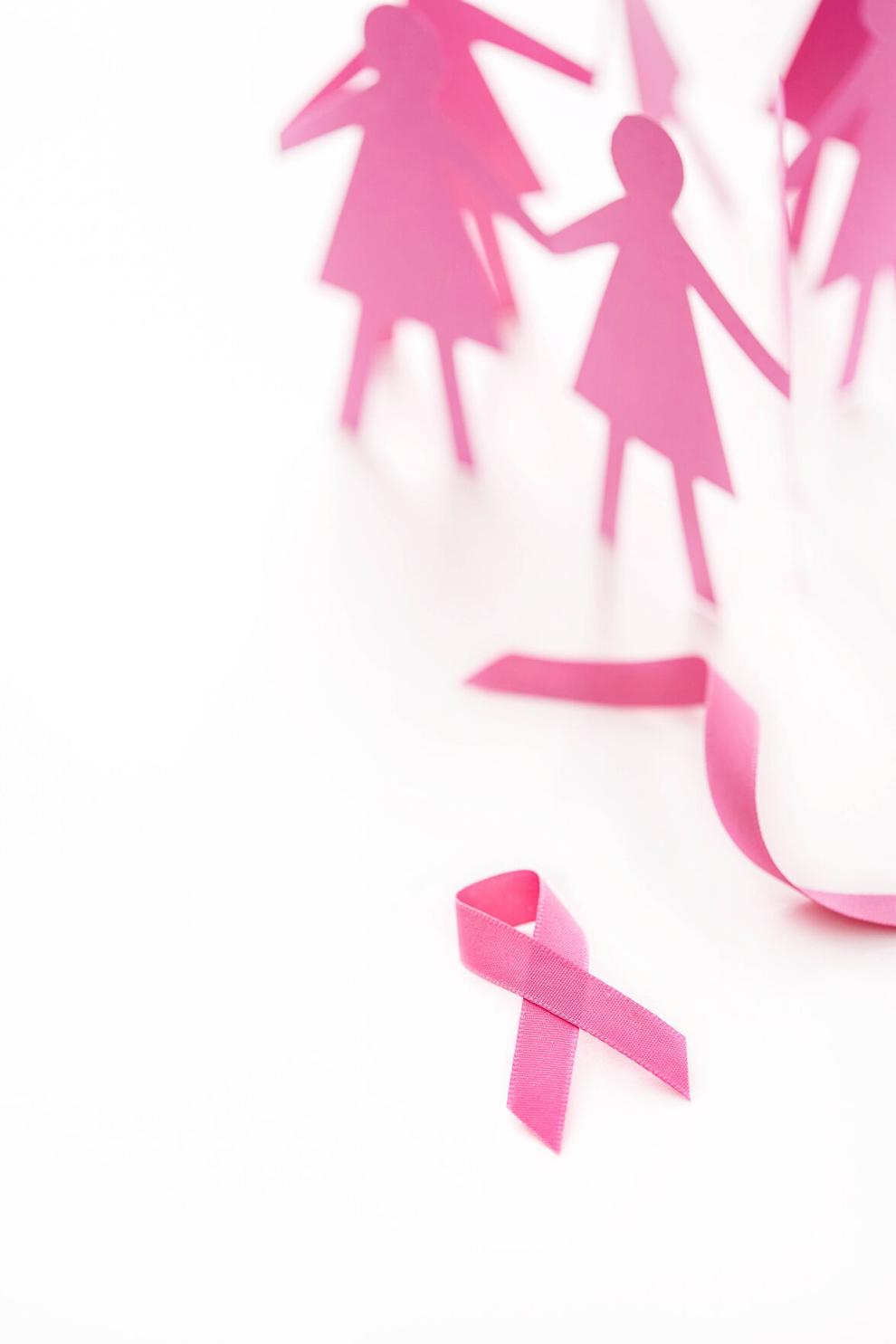 Lewis Carroll said, "Begin at the beginning and go on 'till you come to the end; then stop." This story begins on May 4, 2020, the day after my 43rd birthday, when I received the call informing me that I had breast cancer.
Prologue
April 16 was the date of my annual mammogram, aka "boob squishing fun." Due to COVID-19, the Breast Center was not strongly encouraging regular screenings. They gave me the option of postponing, sharing that many women were choosing to wait to limit potential exposure to the virus.
I thought, "Well, if everyone else is waiting, maybe it's a good time to go." So, go I did.
It wasn't long before I got the call that "something" had shown up in both breasts that warranted a second look — another mammogram on the right, with additional imaging, and an ultrasound on the left.
I was not concerned at this point — since I first began getting mammograms at the age of 38, I've had to return for follow-up imaging several times.
My follow-up appointment was April 28; the ultrasound of my left breast showed a cyst that required no further investigation (yay!), the additional imaging of my right breast showed an area of calcifications that required a stereotactic biopsy (boo!).
Again, been there done that. I've previously had two biopsies, one of which was a stereotactic or ultrasound-guided biopsy, so I knew what to expect and was mostly concerned about how much this was going to cost me (spoiler alert: a lot!). I scheduled the biopsy for April 30 with Dr. Paul Dagher of Watauga Surgical Group, who performed both of my previous biopsies.
Those came back benign; this one did not.
Diagnosis
I spent several miserable days, including my birthday, waiting to hear the biopsy results. As the late Tom Petty said, "The waiting is the hardest part!"
When Dagher's office number finally appeared on my phone, I was both relieved and nervous.
"What did they say?" my husband, Roger, inquired. "Well, I have a type of breast cancer," I told him.
"&@%#" was his response. "But, it's a non-invasive type – stage zero," I continued.
Roger proceeded to ask me a slew of questions that I couldn't answer because when I heard the words, "You have cancer," I think I checked out for a moment. My brain needed time to process and to figure out how to tell people. Which, as I discovered, was the second hardest part. And, alas, there was no Tom Petty song to warn me of this fact.
Testing… testing…
I met with Dagher on May 5 to discuss my diagnosis — he explained that I had DCIS, or ductal carcinoma in situ, a non-invasive type of breast cancer in my right breast and that the most common treatment is lumpectomy followed by radiation. Roger and my mother (Mummy), a retired nurse, were allowed to accompany me, and Mummy served as my medical translator at this and subsequent appointments.
Dagher scheduled an appointment for me with a radiation oncologist to discuss potential radiation treatments. And, later that week, I had an MRI to determine the size of the affected area and underwent genetic testing to check for the breast cancer gene. Both tests were necessary before Dagher could recommend a course of treatment.
I also began to talk with family, close friends and a few select work colleagues. Until I knew what I was facing, I didn't want to widely share the news.
Plan for the worst, expect the best
I met with the radiation oncologist on May 12. Check. I met with Dagher on May 13 for the results of the MRI and genetic test. And, check.
The MRI showed that the tumor was fairly large but the genetic test came back negative; therefore, Dagher recommended a lumpectomy and tissue rearrangement, an outpatient procedure, followed by radiation treatments. He had to explain the tissue rearrangement, but it's just what it sounds like – after removing the tumor, the remaining breast tissue is rearranged to fill the gap, which eliminates the need for an implant.
Roger asked, "If it's non-invasive, what happens if you do nothing?" Dagher explained that if not removed, the tumor would eventually become invasive and could spread. "@%#&," was Roger's response.
We scheduled the surgery for May 20, and I learned that I would need a precautionary pre-surgery COVID-19 test; therefore, to quote the tech who administered the test, I "got my brain poked" on May 14.
Now that I had a plan, it was time to broadcast the news to friends and colleagues. A word of caution: you try casually slipping "I have breast cancer and am having surgery next week" into a conversation and see how it goes!
Surgery
Early on the morning of May 20, Roger first dropped me off at the Breast Center for a needle localization that was needed to mark the edges of the area to be removed and then at Watauga Medical Center for the procedure itself. He wasn't permitted to enter the hospital but would be notified when it was time to pick me up.
I spent the rest of the morning starving and waiting and reading and waiting and starving until I was finally wheeled back to the OR. I came through the surgery just fine, checked the required boxes to be released from the hospital, and headed home to first, eat, and second, rest.
I was out of work one additional day and was already looking ahead to radiation treatments and putting this all behind me. Well, what is it that they say about best-laid plans…
The best-laid plans go astray
A week after my lumpectomy, on May 27, I received another call from Dagher's office – the pathology report was back and the margins weren't clear. In addition, the tumor was more advanced than what was indicated by the biopsy and was on the verge of becoming invasive.
"%#&@," said Roger, when I shared the news.
I was given two choices: 1) have another lumpectomy and hope that the margins would be clear (and repeat until clear), or 2) have a unilateral mastectomy and if I desired, reconstruction. I chose the latter, and, silver lining, no remaining tissue meant no radiation treatments.
On May 29, we – Roger, Mummy and me – met with the plastic surgeon, Dr. Damon Anagnos of Blue Ridge Plastic Surgery Group, to discuss options for reconstruction. Spoiler alert: there's no way to have a conversation that involves picking out the implant that's closest in size to the breast that you're about to have removed that isn't awkward.
I was on my back and had a terrible vantage point; Roger looked mortified. But, pick one we did thanks to Mummy. In addition, I received reading materials that explained the various and sundry things that could go horribly wrong.
That same day, we met with Dagher to discuss both procedures. Dagher would first remove the tissue and perform a lymph node biopsy to make sure the cancer had not spread. Then, based on several factors, Anagnos would determine whether to perform the implant reconstruction or put in a spacer to prepare the area for the implant which would be inserted later.
This time around, I would need to stay overnight in the hospital and would have to be out of work for at least one full week. In addition, no strenuous exercise for at least six weeks (boo!). And, because too much time had passed since my previous pre-surgery COVID-19 test, I had to get another one (double boo!). I would also have a drain, and, yes, that turned out to be as unpleasant as I imagined.
After coordinating schedules with Anagnos, Dagher scheduled the procedures for June 5.
As if that day was not full enough, I managed to squeeze in a Happy Hour Zoom "going away party for my boobie" with my girlfriends. There was an outpouring of support amongst the slightly off-color jokes and laughter. There was also booze.
Surgery, the encore
I had the second COVID-19 test on Monday and spent the rest of the week wrapping up in-progress work projects, updating friends and colleagues on this new development, and packing my overnight bag and snacks for the hospital. Yes, snacks — it's the little things.
June 5 arrived and early that morning, Roger and I again headed to Watauga Medical Center. Then, tragedy struck… okay, not really… I forgot my snacks. We had to make a quick detour to the grocery store for more snacks, but we still managed to arrive at the hospital at my assigned check-in time. As before, Roger was allowed to drop me off and pick me up the next day.
The morning was very similar to my previous visit but with a bit more poking and prodding. I went to sleep not knowing what Dr. Anagnos would decide about the reconstruction but woke up to discover that he had been able to insert the implant (yay!). I would have breathed a sigh of relief but my chest was a bit tender.
Back in my room, I video chatted with friends and family, then promptly forgot because of the pain meds, and I consumed an entire box of Triscuits. I spent the rest of that day and into the next morning attached to various cords, IVs and beeping machines, but I quickly moved up the hospital's mobility scale by getting up and moving as much as possible! I did so well that the doctors kicked me out early the next morning… with an extensive list of instructions.
Epilogue
I was out of work for a full week after the procedure and worked half days the following week. I was ordered to rest and be very mindful of how I moved my arm due to the stitches and the implant, which could move out of place if I wasn't careful. I received calls and visits, flowers and chocolates, and much love and support from family, friends and colleagues.
As to that extensive list of instructions…
• I was not allowed to take showers while I had the drain – Mummy had to come over at least twice to help me wash my hair in the sink.
• I had to strip the drain and measure the output. This determined how long it had to stay in – it was about a week.
• No strenuous exercise or heavy lifting, but I was encouraged to take walks to help prevent blood clots. I also had special anti-blood clot exercises to do regularly.
As I write this, it's now more than three months since my mastectomy; however, from diagnosis to the second surgery was just over one month. The quick timeline was in part due to COVID-19, because hospitals were limiting surgeries to essential procedures. I feel fortunate that I had little to no time to dwell on any of it.
I continue to recover well and have had check-ups with both Dagher and Anagnos. My next check-ups are later this year. I'm easing back in to all of my pre-surgery activities and learning how to adjust to having an implant, which is heavier than breast tissue. So, if you see me listing to the right, that's why.
I also met with the medical oncologist and was prescribed a five-year course of a drug, Tamoxifen, which may help prevent breast cancer in my left breast. Also, more and often imaging for the timebeing.
I understand now why women proudly declare themselves to be breast cancer survivors — it's one of those defining experiences. And, it affects us all. According to the Breast Cancer Research Foundation, "Breast cancer is the most common cancer in women worldwide and the second most common cancer overall. 
I cannot recall telling anyone about my diagnosis who did not respond that a mother, sister, aunt, friend or colleague had had breast cancer. So, yes, cancer is scary, but I never felt alone. This helped me do what was required while trying to keep a positive attitude and my sense of humor.
Mummy said I did great, and if Mummy says it, then it must be true!