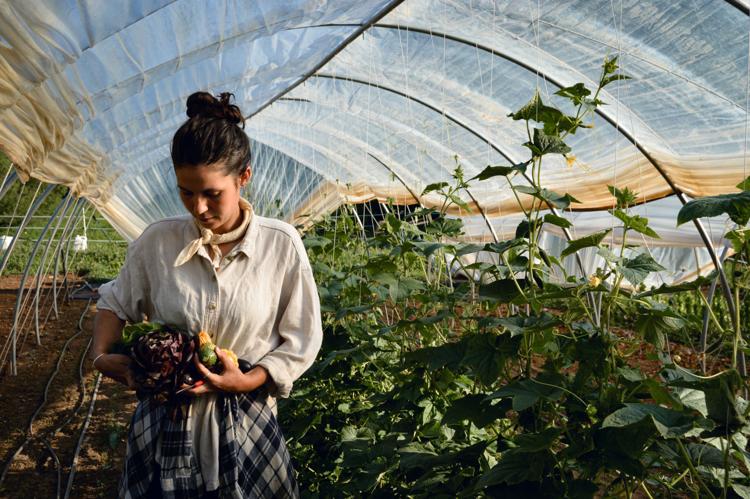 Appalachia is home to many traditions — longstanding values and ways of life that comprise a culture all their own. Among them are rich mountaintop farmlands, time-honored growing practices and generations of families who have worked them both.
Today's growers employ a fusion of modern and old-time methods to manage a promising local food system in the High Country, and a network of female farmers known as Blue Ridge Women in Agriculture have made it their mission to strengthen it across the board.
As the leading ladies of sustainable agriculture in Western North Carolina, BRWIA has for nearly two decades been committed to a three-fold approach — to help farmers improve their operations, to develop a growing market for their products and to get fresh, healthy food on the tables of local families. Along the way, the organization has been careful to grow and change with the times in order to be most effective for the people it serves.­­
BRWIA's founding members banded together in the early 2000s as an informal collective of farmers and students interested in local agriculture.
"There was a group of students at Appalachian State University who were doing some research on female farmers. At the same time, there was a group of women who wanted to farm but weren't getting much help from the men," says Carol Coulter, farmer at Heritage Homestead Goat Dairy in Ashe County and former BRWIA executive director. "We were told that it's hard, that we weren't going to make any money — very discouraging. So, we got together and decided we'd figure it out amongst ourselves."
Participating growers would convene for potluck dinners — precursors to some of today's BRWIA programs — which would entail touring one another's properties and sharing in their challenges and successes.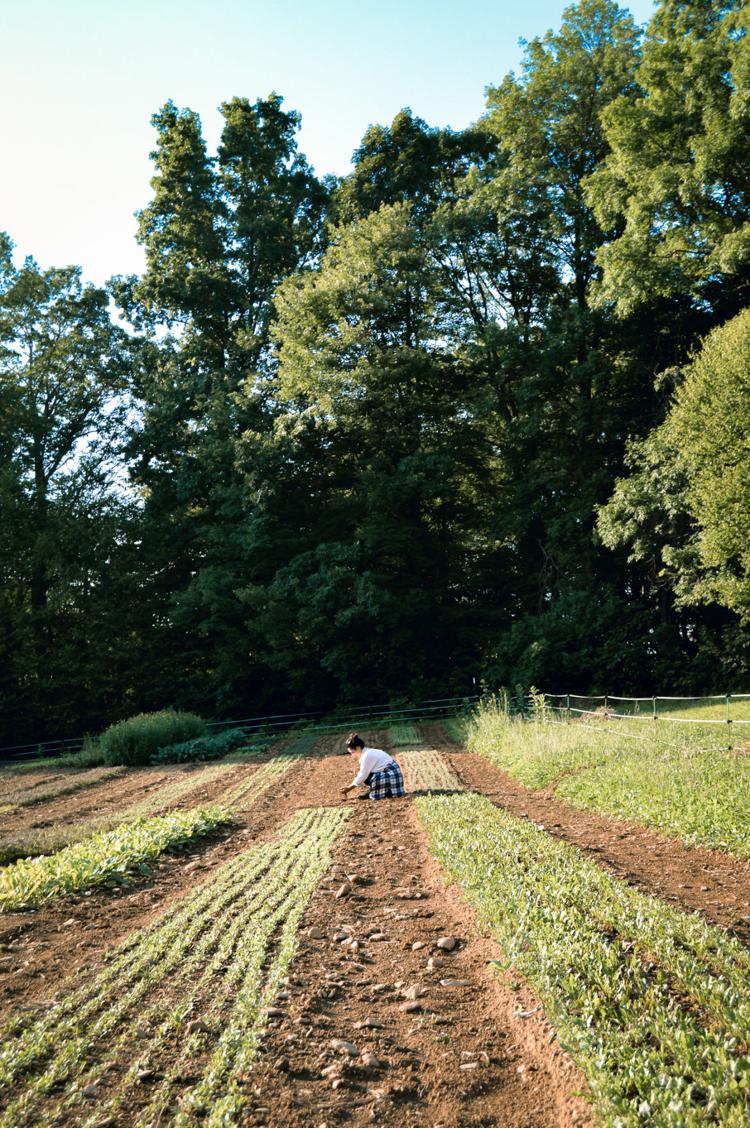 "That was the start of it, and then more and more women started to hear about what we were doing and wanted to join our potlucks," Carol recalls. "It was really obvious that women were very interested in farming, homesteading, home gardening and producing their own food. It wasn't like everybody had to be a commercial farmer, but they were growing food or raising animals or whatever aspect they wanted to get involved in."
Grant funding for programs was secured through the university until BRWIA earned its legal status as a nonprofit organization in 2003. As it continued to grow from there, the group tailored its programming to the needs of local farmers, offering small-scale grants and more specific small group education sessions. Eventually, with an established network of growers in place who could help the up-and-comers find a foothold in the economy, BRWIA expanded its vision to include growing a better regional food system.
"People were farming and had lots of food," Carol notes, "but the markets weren't there. We knew we really needed to work on creating spaces to sell products."
They worked alongside other groups and agencies to establish farmers markets across the area and market the things they were producing to the people who wanted to buy them. They also developed and continue to operate the High Country Food Hub, which makes local products available for online ordering Thursday through Monday every week.
The Food Hub began as a freezer storage program to help those who raise livestock better manage their inventory by renting shelf space. Now, it features more than 500 locally made products from more than 50 producers.
"It has everything you can get at the farmers market and more — meat, vegetables, eggs, cheese, milk, plants, soaps, lotions, crafts — it's pretty cool," Carol says. "It's doing a lot of business now, it's helping the farmers and it's great for people who can't make the Saturday market and still want to buy local."
Today, BRWIA also manages other educational programs like the Lettuce Learn elementary school series, hosts tours to help expose local farms to the community and connects farmers with restaurants and other resources. It also offers programs to help get healthy food to families who need it, like Double Up Food Bucks, which doubles the spending power of SNAP and WIC vouchers at farmers markets.
In every stage of its growth, the organization has remained a beacon of strength for women looking to get established in the world of sustainable agriculture, as Casey Jordaan of Mountainwise Farm in Zionville can attest.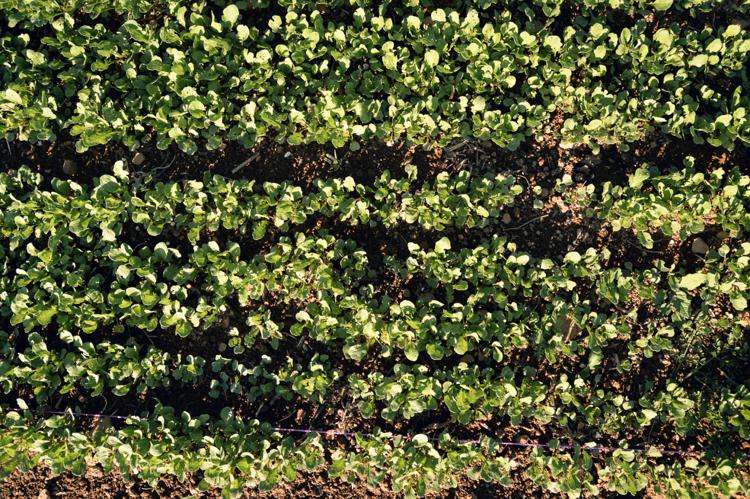 "This is the only community I've been exposed to — I haven't grown food in other places — but I think we are really lucky to have something like BRWIA that highlights female farmers and growers. It makes this really inclusive community that empowers all of us," Casey says. "For me, there was never a question in my mind if I could do it. There were already these growers who were connected and established, so this model really opened a door for me to feel like there was no doubt I'd be accepted into this growing community."
While their practices and products vary greatly across the eight counties of Caldwell, Wilkes, Alleghany, Ashe, Watauga, Avery, Mitchell and Yancey, all who participate in the organization — whether they're new or experienced growers — share a vision for stronger relationships between farmers and local buyers.
"There's a really big disconnect right now. People think if they buy something organic in the grocery store that they're buying local, but they're not. It might be good food because it's organic, but it isn't coming from anywhere around here," says Carol. "We figure right now in Watauga County that about 3 percent of people are actually buying local. That's small, but we have a lot of growth potential.
"If you don't believe in climate change, you can look at all the crazy weather issues we've had; and then there's unstable governments in other countries. Our food system is pretty precariously balanced right now, and there could be a disruption. Having a strong local food system seems like a really smart thing to do in these crazy times."
The message that BRWIA has for the community is simple: buying local food is an opportunity to make a difference on many fronts.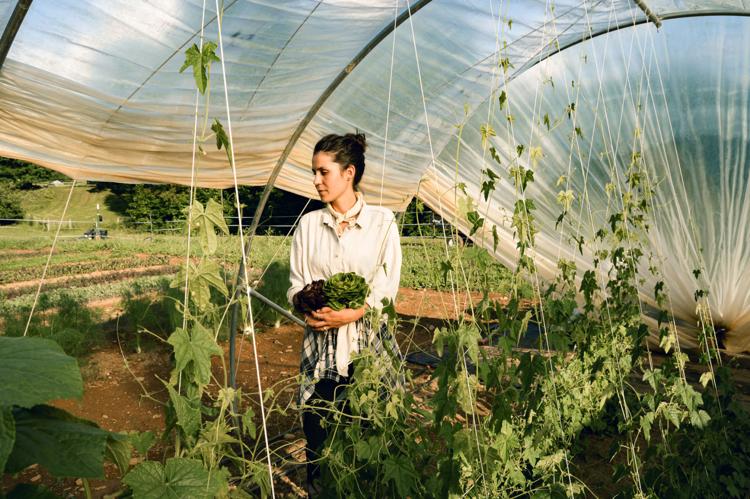 "I think local food, whether we know it or not, is the future of sustainable agriculture. By focusing on local food, we can more closely address food insecurity issues and overall strengthen our local economy," Casey says. "It's also a really close-to-home approach to focusing on environmental issues — it's something we can all do. Buying local food is one way we can really address some real issues."
Visit brwia.org and highcountryfoodhub.org to learn more.