Tucked away inside Deer Valley Athletic Club in Boone lies an opportunity to experience Greek food and culture without having to board an airplane. The High County Greek, a cozy restaurant which offers the taste of Greece, is owned and operated by the Brewer family.
Allexia Brewer, along with her husband Mike and their three daughters Adaira, Genna and Della, all work together to ensure customers receive great service while enjoying traditional Greek food. They are no strangers to the restaurant business — their family has owned and operated a broad range of different types of restaurants, including cafes and fast food chains. She described the great interest customers take in their family and how much they love to see them operating the business as a family.
"Other than the food, the exclamation point is our family working this business," Allexia shares. "You can go to your favorite spots everywhere but very rarely do you see all of the generations working the business."
Allexia's grandparents immigrated to the United States from Greece and the first thing they did was open a restaurant, which was what a lot of immigrants did at the time. However, they wanted to assimilate to the culture, so their restaurant served American food and the only time they cooked Greek food was in the comfort of their own home.
As far as cooking goes for Allexia, she learned from watching her mother cook, baking and cooking at home and also working at their church's Greek festivals. Some recipes she uses were handed down to her from her grandmother, but she has also learned from what she loves to eat when she goes out to eat Greek food.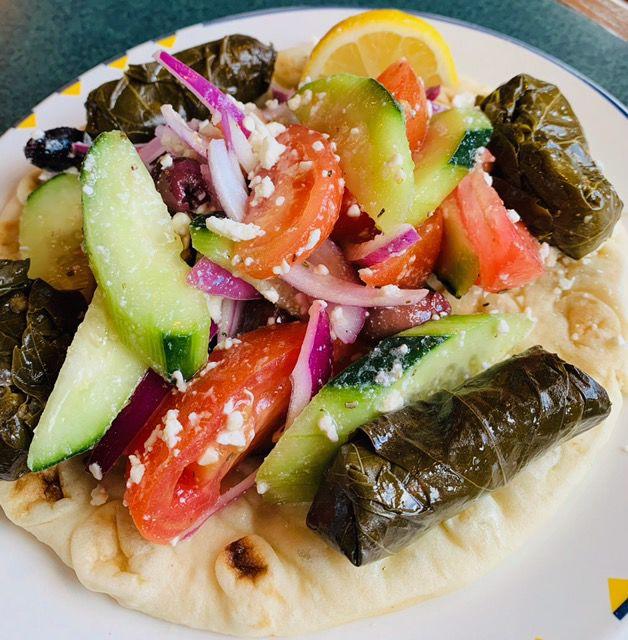 At The High Country Greek, the family strives to keep the foods they serve traditional and authentic. However, they do incorporate some additions to their menu options which combines both Greek and American culture. Lamb gyros are their most popular menu item at the restaurant and they contain lettuce and tomato. Lettuce is not included on gyros in Greece, but many Americans prefer lettuce with this dish. The customers appreciate the family's efforts to slightly alter the food while still preserving its authentic nature and often rave about the dishes.
"I hear it over and over, 'I've been all over Greece and your food is the best I've ever had,'" Allexia shares.
After moving to Boone from Raleigh, where they had lived as a family for most of their lives, Allexia noticed there were not any Greek restaurants in the area. After constantly being asked by others if she cooked Greek food, she decided she was going to open a restaurant and serve all of her favorite dishes and share the culture with the community.
Allexia also writes children's books for little girls that contain messages of empowerment and leadership. Her main character, a fiercely independent Greek goddess named Monadiki, was really what inspired her to keep persevering towards her goal of opening the restaurant. The books deliver an adult message wrapped in a colorful book that appeals to young girls with stylish characters. Her books have the power to inspire grown women as well who are able to reflect back on their own struggles and experiences with the topic of leadership as they share the books with their daughters.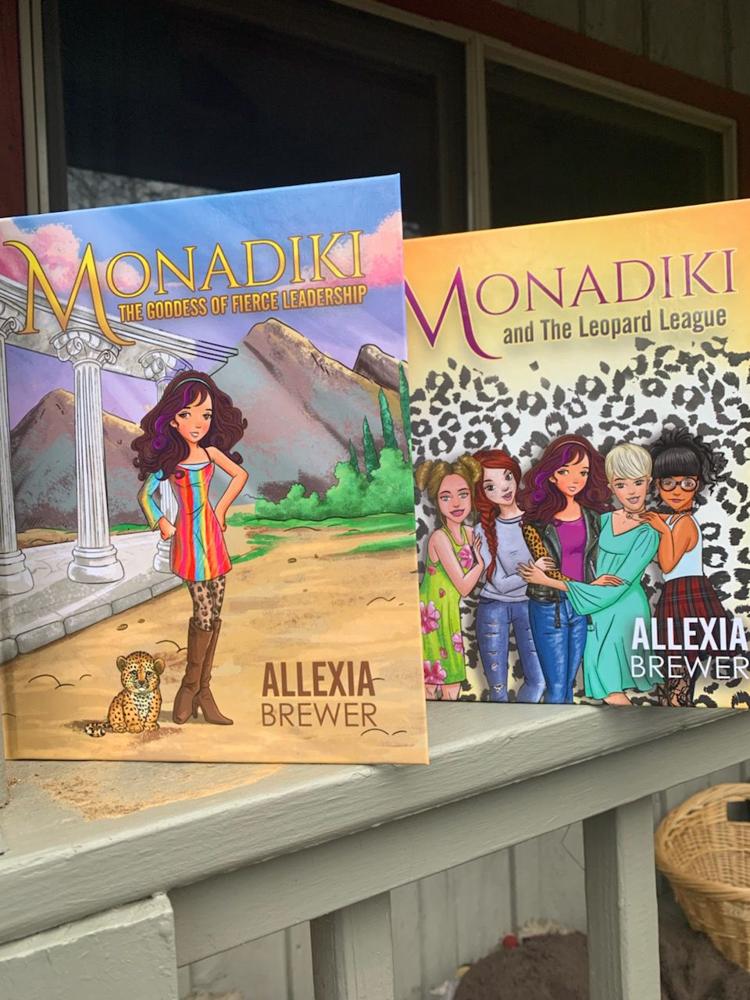 "This restaurant really is a work of leadership. I was persistent and I kept my eye on the goal. I never tell myself it's not going to happen, but I did think maybe this is the wrong time, because everybody kept saying I don't have a place for you," Allexia reflected about her journey on securing a location for the restaurant.
"The leader is persistent, they just keep going, no matter what," says Allexia.